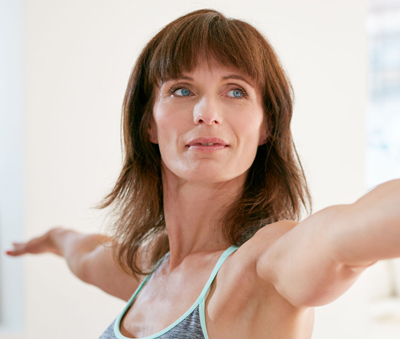 After childbirth or through natural aging, many women experience changes to the appearance and function of the vaginal area – changes that can impact normal life activities. 

These conditions can usually be diagnosed via a simple, yet thorough pelvic examination and remedied through minimally invasive procedures. Together, these procedures are called "Cosmetic Gynecology." Generally they can be performed with local or regional anesthesia on an out-patient basis. This allows for a fast recovery thus minimizing interference with a woman's lifestyle.
Common Cosmetic Gynecology Treatments
Vaginal Rejuvenation (Vaginoplasty) 
Perineoplasty
Labiaplasty
Labia Augmentation
Hymenoplasty
Clitoral Hood Reduction
Femilift
THERMIva
Viveve
The O-Shot
Why do women want cosmetic gynecology surgery?
As we have said, a number of life events such as childbirth and aging can have an impact on the vaginal area of a woman. In addition, some women are born with anatomical differences that can impact life activities and sexual gratification.
We believe in providing a safe place for women to be able to discuss their private concerns without judgement. When non-surgical treatments can provide the proper therapeutic benefit, we will make that recommendation. When surgical treatments are required, we believe in providing the most advanced and thorough medical care available – the kind of care that takes the whole woman into perspective, not just the aesthetics.
Plastic Surgery vs Cosmetic Gynecology: Important Differences
Many procedures fall under the category of "Cosmetic Gynecology" but most often women think of vaginal tightening or vaginal rejuvenation. When approached from a plastic surgery perspective, the surgery involves skin and some muscle tightening – similar to the kind of procedure used for a facelift or other similar surgery. Our approach is entirely different.
Women's Bodies are Complex
The structure of a woman's pelvic area is a complex network of nerves, muscles, and connective tissue unlike any other. When rejuvenation is approached simply from an aesthetic perspective, it does not take into account other muscle and nerve issues that may be impacting the woman's life – such as her ability to have a sexually rewarding relationship with her partner. 
Dr. Ashford's training and experience as a Pelvic Reconstruction Surgeon (board-certified urogynecologist) makes him uniquely qualified to make repairs and to rejuvenate with a comprehensive understanding of the unique physiology of a woman's anatomy. Dr. Ashford is focused on the resulting functionality. This means that additional therapies are integrated into the care plan when needed so the rejuvenation takes everything into consideration: tightening, muscle strengthening, and nerve improvement. It is the most comprehensive approach to Cosmetic Gynecology available in the Twin Cities.
Dr. Ashford gets results
A note from one of our patients
"Dr. Ashford is an exceptional doctor with an excellent bedside manner. As a female looking for vaginal rejuvenation after three pregnancies, the thought of being examined by any doctor made me anxious. However, Dr. Ashford has such a calm & caring bedside manner that he quickly put my worries at ease, and I was able to open up with all my concerns with his genuine interest in my overall health.
I first learned about Dr. Ashford when I researched the top Minnesota surgeons and his name was among them. I live 2 1/2 hours away from his office, but the drive is well worth his expertise and the friendliness of his staff is second to none.
I admire how Dr. Ashford truly listens and remains an active partner throughout the entire process. He even called me at home the day after my procedure to personally check up on me and my comfort level.
I am incredibly happy with my overall results & my confidence in myself has grown as well. There is no doubt in my mind that this procedure is worth it!!! As a result of Dr. Ashford taking the necessary time to ensure my needs, concerns, and questions were fully met prior to my procedures, I had an incredibly positive experience from the start to the very end. Thank you, Dr. Ashford, for using your talents to improve the lives of others!!! You are exceptional!!!"
Posted from Realself.com
I Trust Him!
A note from one of our patients
"Writing this because I owe it to Dr. Ashford. This isn't some marketing material review. I am truly appt with my results! I had a trim labiaplasty and CHR, and Dr. Ashford cleaned my perineal area up at his best judgement during my procedure. I am almost fully healed within 5 weeks and am already very happy with the results. Dr. Ashford ales time to really hear out all of his patients. Most days he will be running behind to your appointment -- but that is because he will give as much needed attention to EACH patient to make sure they're comfortable, taken care of, and acknowledged. The day of my surgery I was freaked out. I did conscious sedation in office. All the nurses were reassuring, the anesthesiologist was a hoot and Dr. Ashford had his usual calming demeanor which was very comforting. The 24hr hotline came in handy after surgery (I had to up my pain killer dose & called many times at 3 am). If I had any questions the nurse line always got back to me at the end of the day (they usually take a voicemail immediately). If you're considering Dr. Ashford I 100% recommend. I truly trust his judgement."
Posted from Realself.com